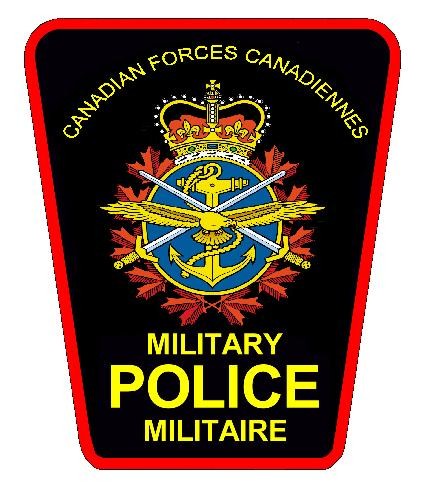 In Memoriam
Dave Webber

WEBBER, John David - 59, Mineville, passed away on August 10, 2004, at home surrounded by his loving family after a brief, but courageous battle with cancer. Born in Halifax, he was the son of the late Alexander Morris and Mary Veronica (Gay) Webber. He was a member of the Canadian Armed Forces Military Police having served in Cyprus, Lahr, Egypt, Montreal, Calgary and Halifax. He was also in the SIU. At one time he was the RSM of the 33rd Service Battalion and also worked for Transport Canada as a Dangerous Goods Inspector. He was working for the Commissionaires at the Halifax Police Department in stores up until his illness. He is survived by his loving wife, Mary (Laven); son, Vern (Judy) Webber, Mineville; daughter, Vickie (Mike) Miles, Mineville; wonderful grandchildren, Jordan and Breea Webber, and Maddison Miles; sister, Betty (Wayne) Gamble, Fredericton, N.B.; nephew, Ryan Gamble, Fredericton, N.B.; niece, Bridget (Bram) Russell and their daughter Brooke, Fredericton, N.B.; father-in-law, Peter Laven, Lawrencetown; aunt, Dorilda Gay, Dartmouth; numerous cousins and friends. He was predeceased by his parents and his mother-in-law, Natalie Laven, and many aunts and uncles. Visitation will be on August 12, from 2-4 p.m. and 7-9 p.m. in Dartmouth Funeral Home, Queen Street, Dartmouth. Service will be on August 13, at 10 a.m. in St. Paul's Church, Windmill Road, Dartmouth, Father Charles Burke officiating, with reception to follow at the family home.

CWO Pierre Gauvin

CWO Pierre Gauvin passed away in Montreal on 12 Aug 04 at the age of 54. He leaves behind his wife Reine St-Jean. I know our prayers are with Reine. Reine, will receive family and friends at the St Laurent Chapel of Hulse, Playfaire and McGarry, 1200 Ogilvie Road at Aviation Parkway, Friday 20 Aug 04 from 1300 hrs to 1700 hrs and in the evening from 1900 hrs to 2100 hrs. Dress is at the discretion of the individual. A Funeral Mass will be held at Our Lady of Mount Carmel 400 St.Laurent Blvd, Ottawa on Saturday 21 Aug 04 at 1100 hrs and followed by a military service at Beechwood cemetery. Immediately following the service at CWO Gauvin's final resting place there will be a reception held at the Beechwood Reception Center. Everyone is welcome to spend time with Reine and CWO Gauvin's family. Donations can be made to Palliative Care, c/o Notre Dame Hospital, PO Box 531, Station C Montreal, QC, H2L 4K4. Marks of sympathy may be sent to Mrs Reine St-Jean, 14 de Brignoles,Laval des Rapides, QC, H7N 4J2.

Robert Henry Gariepy

GARIEPY, Robert Henry, beloved husband of Marsha Gariepy, of Calgary, passed away at the Tom Baker Cancer Hospital May 21st, 2004 at the age of 61 after a courageous fight with Multiple Myeloma. Robert will be lovingly remembered by his wife, Marsha; Son, Darryl, Daughter Kimberly (Kirk) Regan, Grandchildren, Britta; Ellie; Jayman and Quinn. Robert will also be lovingly missed by his brothers Mike, (Marge) Comox, BC, Bill, Richmond, BC; sister-in-law Margaret(Tom) Johnson; brother in-law ,Billy (Frances) Sneddon of North Bay; cousins, Betty Perry and Jean Clack of England. Also surviving him are numerous nieces and nephews.

Robert was predeceased by his parents, Ed and Maude (Perry) Gariepy. Born in Brighton, Sussex, England, he immigrated with his family to Canada as a youngster in 1945. Robert joined the RCAF in 1963 and proudly served for 25 years. In 1989 Robert joined the Calgary School Board where he worked for the past 15 years.

Robert touched the lives of everyone he met. Robert was a devoted family man, good friend and companion.

He will be sorrowfully missed by all who knew him.

Our family wishes to extend our deepest appreciation to all the wonderful and caring Doctors, Nurses and Staff of Unit 57 and ICU who were so kind and did their utmost in helping us through this difficult time. We know Robert was cared for by many Angels while in the hospital.

Memorial Services were held at McInnis Holloway Funeral Home, 5008 Elbow Drive S.W., Calgary, on Wednesday, May 26th, 2004 at 12:00 p.m. with a reception following at the Royal Canadian Legion, Millennium Branch, 289 located at 2828-28th Street S.W.

Bobby loved this little verse and I know he would want to share it with all.

A DAILY WISH FOR YOU

More Gladness than sadness,

More laughter than pain

More blessings than troubles

More sunshine than rain.

In lieu of flowers, memorial tributes may be made to the Canadian Cancer Society, Royal Canadian Legion, Millennium Branch #289 or to the Salvation Army.

Roger Brunet

BRUNET, Roger -It is with great sadness that we inform you of the sudden death of Lt. Roger Brunet, member of the Corps of Commissionaires, on Wednesday, March 17, 2004, at the age of 59, in Ottawa. He leaves behind four sons: Michael, Raymond, Richard and Francois, the mother of his children Gisele, a sister Louise and a very dear friend Angela.

Lt Brunet was a member of RCAF Air Force Police, the Correction Services and then served with the Commissionaires at Government House and DFAIT. He will be missed by many of his friends and colleagues both at 125 Sussex and 111 Sussex.

A service was held on Monday, March 22, at 1:30 p.m., at St-Joseph Go-Cathedral, 245 St-Joseph Blvd, Gatineau (Hull), Quebec. Should you wish to contribute, donations may be sent to the Heart institute of Quebec, 109, Wright Street, Bureau 103, Gatineau, Quebec, J8X 2G7.

Donald H. Wolski

WOLSKI, Donald H, passed away peacefully Sunday, February 22nd, 2004. In loving memory of Donald H. Wolski C.D., age 69. Warrant Officer retired RCAF. 'Forever Optimistic'. Donald will be sadly missed by his wife, Bonnie Lindal son, Steven and his mother Inga, his brother, Roy, sisters, Rosamunde, Elsie, Irma, Hulda, Hilda, Anna and their families, his best friend Bob Stevens; his good friends at Golden Arch Resources, the Royal United Services Institute, the Canadian Provost Corps Association and many more he met upon his journey. Special thanks to the Crossroads Hospice. Funeral Services were held Saturday, February 28, 2004 from the Chapel of Forest Lawn Funeral Home, 3789 Royal Oak Avenue, Burnaby.

Merritt Hayes "Bomber" Bateman

BATEMAN, Merritt Hayes "Bomber" – (Col, ret'd) After a brief illness on Friday, Apr 23, 2004 at the Saanich Peninsula Hospital. "Bomber" as he was affectionately known, will be deeply missed by his wife of 49 years, Jean, and children Susan and Jeffrey. Born in Quyon, QC on May 21, 1919, he studied at Bishop's University and joined the Sherbrooke Fusiliers Regiment in 1940. A tank commander, he landed at Juno Beach on D-Day, was twice wounded in action and by war's end was second-in-command of the regiment. In 1946 he was appointed a squadron leader with the Royal Canadian Dragoons and was Commanding Officer of the Regiment from 1961-64. He also served as a Senior Liaison Officer in London, Director of Militia and Director of Security for the Canadian Armed Forces in 1970-72. Following his retirement he became Commandant of the Commissionaires in Ottawa. In the mid 80's they retired to Vancouver Island where golf, birding and his golden retriever Shasta were his chief pleasures. A memorial service was held April 30 at the First Memorial Garden, 4725 Falaise Drive, Victoria. Donations to any animal-related charity would be welcome.

William Bennett

BENNETT, William (Bill) - At home, in his garden feeding the birds on Sunday February 22, 2004. William (Bill) Bennett of RR1 Oxford Mills. Beloved husband of Jennifer Kathleen Missen and loving father of Andrew William Albert Bennett, 4 months of age. Dear son-in-law of Mari and Albert Missen; brother-in-law of Cindy Ross (John), Andy Missen (Jana) and Marnie Donovan (John); uncle of Stephanie Ross, Danny Ross, Dylan Parker and Billy Donovan. Predeceased by and loving son of Dorothy Ellen Stone and William Bennett. Visitation was held at Grant Brown Funeral Home Rolston Chapel, Kemptville on Friday, February 27th. A service in celebration of Bill's life followed in the Chapel of the Funeral Home with reception afterward at the Legion Hall in Kemptville. Interment will take place at home at a later date. Those who wish may make memorial donations to the National Wild Turkey Federation.

Note from Wayne: Bill joined the RCAF AFP in 1965 and served in Bagotville, Lamacaza, 4 Wing, Kingston and got out at NDHQ in 1981 when he went to work for Dave Brush at DFAITC in the Lock shop.

Frank Weir

Master Warrant Officer Frank WEIR, MMM CD - MWO Frank Weir, (born 26 Feb 1933 in Moncton NB) recently died in Hospital in Chilliwack, BC following triple bypass surgery. Frank served with the Canadian Provost Corps from 1950 - 1953, following which he joined the RCAF Police. He continued his career as member of the Canadian Forces Military Police after integration, retiring in 1988. As well as being a Veteran of the Korean War, Frank served in Bases in Germany, Cyprus, Wainwright and Chilliwack, BC, among other localities around the Country. Following his retirement Frank settled down in the Chilliwack area.

Keith Garfield Ross

Lance Corporal Keith Garfield ROSS -Millbrook, Pictou County, NS -Mr Keith Garfield ROSS (age 82) of Millbrook, Pictou County, Nova Scotia, a veteran of WWII, serving with the Canadian Provost Corps, passed peacefully away at the Aberdeen Hospital, New Glasgow on the 25 January 2004. He is survived by his wife Margaret (Burgess) and will be buried in the Millbrook Cemetery.

George Allen Gardiner


GARDINER _ George Allen (The Sheriff) 1926 - 2003 George Allen Gardiner, beloved husband of Diane Gardiner of Calgary, passed away at home on Thursday, July 10, 2003, at the age of 77 years after a lengthy battle with cancer. George served with the Canadian Army from October 11, 1944 to April 18, 1946 and the Canadian National Railway until 1952. On April 1, 1952 George reenlisted in the army with the Canadian Provost Corps. He served as a military police officer in Winnipeg, Churchhill, and Shilo, MB, Korea, West Germany, and Cyprus, retiring as an M.P. Sergeant in 1976. He then worked as a corrections officer with Alberta Correctional Services from May 1976 to May 1992. George had a passion for all sports, as a player, coach, and official. Besides his loving wife Diane, George is survived by a son and daughter-in-law, Norman and Helen of Calgary; a daughter Georgia Gardiner of Calgary; two grandsons, Mat and Jeremy, and a granddaughter Bluebird and her husband Gavin; three great-grandchildren, Sloane, Cullan, and Sorcha. He is also survived by a brother and sister-in-law, Roy and Bev Gardiner of Richmond, BC; a sister Joyce King of White Rock, BC; his mother-in-law Joyce Bullen of Calgary; and numerous nieces and nephews. A Memorial Service will be held at the Royal Canadian Legion Centennial Branch No. 285 (9202 Horton Road S.W.) on Saturday, July 19, 2003 at 2:00 p.m. To e-mail expressions of sympathy: condolences@mcinnisandholloway.com subject heading: George Gardiner. If friends so desire, memorial tributes may be made directly to the Calgary Health Trust - Colonel Belcher Veterans Comfort Fund, 10101 Southport Road S.W., Calgary, AB T2W 3N2 (Telephone 403-943-0615). Special thanks to Dr. E. D'Archangelo, Debbie Nagel and Irene Pearce for their compassion, understanding and support. In living memory of George Gardiner, a tree will be planted at Nose Creek Valley by McINNIS & HOLLOWAY FUNERAL HOMES, Chapel of the Bells, 2720 CENTRE STREET NORTH.


Ronald Grant Campbell

(October 17, 1919 -June 23, 2001)

Ronald Grant Campbell the beloved husband of Marion House and loving father of Dick (pat), Den (Debbie), David (Sandra) and the late Drew. Proud Papa of Michael, Amy, Kaley, Sarah, Daniel, Justin and Carter. Born in Bexhill-on-Sea, England to his late parents Grant Campbell and Maude Giggins, Ron came to Canada as a child. He served his county in war and in peace with the Royal Canadian Air Force and the Canadian Armed Forces. His duties were oversea with the 424 "tiger" Squadron in WWII. In peacetime he was a Military Policeman in Canada and in Germany. Ron is a Past President of the 406 Squadron of the RCAF Alliance and Branch #289 Royal Canadian Legion of Rosseau. He is a member of the Royal Canadian Legion Branch #23, North Bay. The Campbell family will receive friends at St. John the Divine Anglican Church, Main Street on Thursday, June 28th from 1L00 pm until time for a memorial service in the sanctuary. "Per Ardua Ad Astra"

PRIEUR, Jean Joseph Albert

Passed away amidst his beloved nature at Lac Bataille, on Wednesday, October 23, 2002. Valiantly fighting an aggressive foe like lung cancer seems quite natural to those who knew "Big Johnny" especially when he was advocating on their behalf. Be it while he was in the RCMP, the Airforce Military Police or the Security Department of the Canadian Public Service, Johnny was revered by his friends and had their respect for not only the way he worked but also for the way he lived, travelled the world and especially when he cooked for us. He was a vibrant "bon vivant" and racconteur. Johnny is survived by his beloved wife Isabelle (Sullivan), sons Francois and Jean (his wife Terry) and granddaughters Alexandra. Adrienne is hosting him at her heavenly banquet table. Jean was blessed by a very close and loving family which included 10 brothers and sisters, the late Germaine (the late Richard Gallagher), Cecile (the matriarch of this strong and loving family), Jacqueline (the late Marshall Sprental), Jeanne (the late Oliver Jarry), Gerard (the late Coral), Jacques (Paulette), Guy (Jacqueline), Marcel (Louise) and the late Leon. Also survived by many nieces and nephews who loved him dearly. Predeceased by his sister-in-law Pauline. A Memorial Mass will be held on Monday, October 28th in Sturgeon Falls. Arrangements in care of the Central Chapel of Hulse, Playfair & McGarry.


Master Warrant Officer (retired) Norman "Stormin Norman" Robillard

Master Warrant Officer (Retired) Norman "Stormin Norman" Robillard passed away on Monday, 28 October, 2002 at the age of 66 years. Relatives and friends will be received at Heritage Funeral Home, 2871 St. Joseph Blvd, Orleans, ON, on Wednesday October 30 2002, between 2:00 pm - 4:00 pm and 7:00 pm to 9:00 pm. Funeral service will be held on Thursday October 31st at 11:00am, at Most Holy Trinity Church, 2178 Laurier Street, Rockland ON. Interment of cremated remains will be held at the National Military Cemetery at a later date.

For condolences by fax (613) 830-6038 or e@mail frandan@magma.ca.

In lieu of flowers, the family has requested memorial donations to the Military Police Fund for Blind Children.

Sergeant Steven Robert Hawkins

Sgt Steve Hawkins (CFNIS Western Detachment – Edmonton) passed away suddenly at home in Edmonton, on Saturday March 9th, 2002 at the age of 38. Steve leaves behind his wife Kim, three daughters, Katie, Jessica and Ashley and his granddaughter Aspen. Steve is also survived by his parents Bob and Millie of St Albert and his Grandmother Doris in North Bay Ont. Funeral services were held on Thursday March 14th at the Chapel of St Luke and St John at the Edmonton Garrison (Lancaster Park) with Padre L. Wright officiating. In lieu of flowers, the family has requested memorial donations to the Heart and Stroke Foundation of Alberta, 10985 – 124 Street NW, Edmonton, AB, T5M 9Z9.

GEFFERT, Richard Paul – 56, Granville Centre, Annapolis County , born in Montreal 1945, died suddenly in Halifax , April 21, 2002 , in the company of his best pal, Caleb. Left behind to remember are his wife, Shirley McBay; daughter Karen; sons Kevin and Brian; grandchildren Kristopher, Carson and Colin; sister Diane; numerous relatives and friends. He will be sadly missed by his canine pals, Caleb and Riley. Rick served as a Military Policeman from 1963-1995 in various parts of the world. He was a kind and generous man and will be sorely missed by all who knew him.

Father Fred Hinxman officiating, cremation to follow the funeral service. No flowers by request. In Richard's memory please support your local animal shelter. Appreciate your day, love your family and friends.

July 12, 1923 - February 28, 2001

Harold Graham, 77, of Halifax, passed away on Wednesday, February 28, 2001 , at his home. Born July 12, 1923, in Seaforth, he was a son of the late Frank Martin and Elsie Clemence (Conrod) Graham. Harold was affiliated with the Church of England and was also the last surviving member of his immediate family.

He volunteered with the Canadian Army in the Provo Corps from 1943-45. After discharge, he joined the Halifax Police Department for 7 years in the Mounted division. In 1952 he entered the RCAF, Military Police, serving in Canada and Germany and as a peacekeeper in Cyprus in 1974. He retired in 1976 as a Master Warrant Officer and was awarded several medals- his Peacekeeper's just a month before he died.

He then worked for the Sheriff's Department for six years and held other security positions in the

City until he retired in 1982. He was an avid fisherman and enjoyed taking his children and grandchildren with him on fishing adventures. Surviving are his wife of 50 years, the former Roberta Muriel Wile; daughters, Wanda Roberta Graham (Adrian Hoffman), Sambro; Heather Elise Graham (Roland Spithoven), Timberlea; son, Steven Harold Graham, Halifax;

and 5 grandchildren.

Master Warrant Officer (

Ret'd

) Kenneth M. Robertson, CD
November 5, 1944 - December 30, 2001

Kenneth M. Robertson of Hampton, husband of Marie (Goodman) Robertson died December 30, 2001 at St. Joseph's Hospital, Saint John. He was born at Dartmouth, son of Dorothy (Swift) Robertson and the late John Robertson. He was a Master Warrant Officer in the Canadian Forces Military Police and served on United Nations peacekeeping missions in Cyprus and the Golan Heights . He also deployed to Qatar while serving in the Gulf War. Kenneth was stationed in Germany for six years and in Canada the majority of his career. He retired in 1995 and moved to Hampton. He enjoyed golf and curling. He is survived by his wife, one son, Kenneth P. Robertson of Ottawa; two step-sons, David Dooley (Linda) of Richmond, B.C., Marc Dooley (Gigi) of Enfield, N.S.; one step-daughter, Susan Dooley of Bedford, N.S.; one sister, Beatrice Stone of Dartmouth, N.S.; two brothers, William Robertson (Evelyn) of Saskatchewan, John Robertson, (Monique) of Montreal; two grandchildren, Jacqueline and Kevin; several nieces and nephews.

Daniel Charles Welch

After a lengthy and hard fought battle it is with great sadness that the family announces his passing on October 27, 2001 at the age of 60. Born and raised in Ontario , Dan joined the Canadian Armed Forces in 1960. He enjoyed a successful career as a Military Policeman, serving in France, Germany, Winnipeg, Man; Gimli, Man; Chatham, NB; Shilo, Man; and Moose Jaw, SK., where he retired in 1987.

Dan was an avid outdoorsman and loved hunting and fishing and spent many summers camping with his family. He enjoyed a good game of cards with friends and Cribbage games with his son, son-in-law and good friend Ray. Dan was a good friend to many, especially those with a deck of cards or a fishing and hunting story to share.

Illness may have taken him from us much too early but he will live in our hearts always. Predeceased by his father Charles, Dan will be sadly missed and lovingly remembered by his mother, Gertie, Gravenhurst , Ontario ; wife Gaye, Moose Jaw ; daughter Lisa MacFadyen, Chicago , Ill ; son Shane, Moose Jaw ; and special grandchildren Jennifer and Christopher MacFadyen, and many family and friends.

At the Queen Elizabeth Hospital on Wednesday, July 11, 2001 , John F.S. Mosher of Charlottetown , and formerly of Savage Harbour, age 53 years. Beloved husband of Margaret (nee Thiessen), loving father of Deanna Lynne Gallant (Daniel) and Suzanne Marie Doucette (Joseph). Lovingly remembered by his grandchildren, Cassandra, Tyler, Shanda Gallant, Lucas and Emily Doucette. Dear son of Catherine Mosher; and son-in-law of Dorothy Thiessen. Brother of Jennie Mann (Bob), Lillian Hyndman (Bob), George (Theresa), Mildred McInnis (John), David (Anita), Daniel (Jackie) and Gordon ( Marion ). Remembered by his special uncle, Elisha Pigott. Pre-deceased by his father, Frederick; by his brother, Chester; and by his father-in-law, George Thiessen.

SGT(Ret) Ken Hall

Sgt (Ret) Ken Hall passed away February 18, 2002, after suffering a heart attack last week. Ken joined the RCAF in 1963 as an MSE OP, remustered to AFP in 1964 and retired in 1990 in

London

, ON

, to start a PI business. His postings include two tours in North Bay

(BOMARK & SIU), CFS

Val d'Or, 4 CMBG MP Pl

and London

(Base & SIU). The f

uneral service was held Thursday, February 21, at

Memorial Funeral Home,

1559 Fanshawe Park Road East, London, ON N5X3Z9.

Don Tresham

Saturday, December 29, 2001, Major Donald Tresham, age 67, born October 19, 1934, Hamilton,Ontario. Beloved husband of Carol Culliton. Loving father of Linda (Mark). Cherished grandfather of Jasmine. Son of the late Herbert Chapman and Margaret (Sutherland) Tresham. Predeceased by a sister Mary. Fondly remembered by loyal friends Bob Grace, Danielle Leduc, Ted Genest and Des and Sheila Perkins. In memoriam donations to University of Ottawa Heart Institute appreciated.

TRESHAM, Major David Arthur CD2 -CND Army 1951-1968 - CDN Forces 1968 - 1988 Member Royal Canadian Legion Branch 462 (Argyll and Sutherland Highlanders (PL), Lord Strathcona's Horse (RC), Canadian Provost Corp, Security Branch, 28 Service BN.) Don served in the Department of Transport in the area of Airport Security after his service in the Canadian Army. He opened and ran a business in military artifacts and medals etc. known as Invicta Galleries. Don was among the group of former members of the Corps who conceived and gave effect to the Canadian Provost Corps Association in 1974 and served as a President of the Association. Services were followed by cremation and private burial in Hamilton , Ontario .

Col (Ret'd) Andrew Ritchie

Col Andrew R. Ritchie, OStJ, CD, passed away February 22, 2002 in the Oakville Trafalgar Hospital, Ontario.

Col Ritchie was born March 4, 1914, in Saskatchewan and was predeceased by his wife, Peggy, in 1995 after 51 years of marriage. He was the proud father of Ian and wife Marilyn, James and wife Karen, Sheila and husband Jack Hubley.

Col Ritchie served in the Canadian Armyfrom 1940 to 1968, including NWE in World War II, Korea, and with the International Commission for Supervision and Constrol in Southeast Asia. He held the appointment of Provost Marshal (Army) and Director of Security for the Canadian Armed Forces.

Col Ritchie was a long-time member of the Canadian War Musuem, the Conference of Defence Associations Institute and the Royal Canadian Military Institute. He was the first patron of the Canadian Security Officers Association and served as Colonel Commandant of the Canadian Provost Corps Association from 1984 to 1990.

At 80 years of age he wrote the book "Watchdog, A History fo the Canadian Provost Corps", which was published in 1995, and will be among Col Ritchie's most lasting and memorable contributions to his memory as a soldier and appreciation of the Canadian Provost Corps.

Donations in Col Ritchie's memory may be made to The Heritage Hall, Canadian Forces Military Police Academy, Camp Borden, Ontario.

SMITH , John Earl, C.D

At the London Health Sciences Center, University Campus on Friday January, 18th, 2002. John Earl Smith, CD, of London in his 65th year. Beloved husband of Marguerite D (Locke) Smith and dearly loved father of Chuck and his wife Mary Smith of Barrie; Dawn Smith of London and Diana and her husband Andy Letzsch of Baltimore, Maryland. Dear brother of Teresa Flick of St Thomas. John is also lovingly remembered by three grandchildren; Blair, Jill, and Karlee, and by several nieces and nephews, aunts and uncles. John had served with the Canadian Military for twenty-two years and then worked with Holiday Inn and Radison hotel until his retirement. Cremation took place in London. By his request there will be no formal service or visitation. Remembrances may be made to the Heart and Stroke Foundation or the Canadian Diabetes Association through Williams Funeral Home, 45 Elgin Street, St Thomas, who are in charge of arrangements.

WO (Retired) Reinhard (Ray) Zillich
16 March 1937 - 18 June 1999

Born in Leipzig Germany in 1937, Ray moved to Canada and in 1961 joined the Canadian Provost Corps, serving the C Pro C with pride until unification of the CF, and subsequently, the Canadian Forces Military Police. His son, (Ray Jr), continues the family's policing service as a member of the RCMP, at the Warman Saskatchewan Detachment and recalls his father speaking often, with great pride, of both the C Pro C and the CF Military Police.

Ray retired from the Military Police in 1985 at CFB Calgary and moved to Saskatoon, SK, where he worked for Transport Canada until his death at age 62.

At his funeral, the coffin was draped in the MP flag at the request of his children who said, "he may have dressed as a civilian, but he was MP through and through."

Mack, Robert Allan

On 27 Jan 2001 at his home in Tompkins, Saskatchewan, Robert Allen Mack, born 14 July 1940 in Makinak Manitoba. After attending school in Makinak and Dauphin, he joined the C Pro C (date not shown in the obituary but likely, based on age and schooling, around 1960). A quote states, "Upon his discharge, he joined the Calgary City Police and later entered the penal system, serving in Fort Saskatchewan , Alberta and Edmonton Remand Centre, retiring as Warden in Yellowknife , NT". After retirement he and his wife owned and operated the Hotel in Piapot , Saskatchewan, until they moved to Tompkins in 1999. Details of his family and siblings are included, with several married sisters living in St Rose du Lac, near Dauphin. An older brother John was killed in Normandy .

Nasmyth, Charles, Richard (Spider)

Passed away January 18, 2002 in Manchester, England at the age of

83. Beloved companion to Doreen Green. Father to Sandra Boyle (Whitby), Gerrie Ricki Lafontaine, (Ottawa), Terri Haist, Kerri Smith and Julie Blanchette, all of North Bay. Donations to the Canadian Cancer Society would be greatly appreciated.

From the Airforce Magazine, Last Post

Major Dean Bly, died in December 2000 at Lethbridge, AB.

F/O Ron Campbell who was a Military Police Sgt after the war.

Allen, George T. who served in the Canadian Provost Corps.

McFARLAND, Phillip Wesley

On Sunday, December 17, 2000 , Mr. Phillip McFarland of Edmonton, passed away at the age of 70 years. He is survived by one daughter, Linda (Douglas) Merrick of St. Albert; three grandchildren, Alison, Jennifer and Christine; one brother, Stan (Gerry) McFarlane of Calgary; and one sister, Jean Saunders of Calgary. He was predeceased by his wife, Madeline. Cremation at Edmonton Crematorium. Howard & McBride Westlawn Chapel/Cemetery.


WHEWAY, Alastair Donald Macrae

Peacefully, after a lengthy illness on Tuesday, November 13, 2001 at the age of 70. Alastair, loving husband of Joyce, dear father of Christina and her husband Jeffrey Grigg, Jacqueline Wheway-Bacon and her husband Christopher. Adoring grandfather of Ashley, Matthew, Lindsay, Rory and Genevieve. He will be sadly missed by his many friends. Throughout his distinguished career, he served as a Royal Marine in Britain, and in the Canadian Armed Forces, and continued his service with the Crown. A special thank you to Drs. Samuel Berger and Colin Baxter; also to all of the nurses for their exceptional care at Humber River Regional Hospitals Church and Finch Sites. Donations if desired, may be made to the charity of your choice.

MEYERS CD, Robert "Blair"

Harvey

(Retired Canadian Armed Forces; Sgt. Air Force Police; Sgt. Military Police) (Senior Security Analyst for the Security Directorate of the C.C.R.A.) Peacefully in hospital on Sunday, January 13, 2002 at the age of 59. Dear father of Kimberley Shepheard-Rosenberger (Barry) of Pembroke, Tracy Lynne Reeves (Brian) and Robin Iraci (Carm). Grandfather of Christopher, Rebecca, Kaisha, Ryan, Jared, Nicholas and Noah. Former husband of Janet Meyers. Brother of Donald, Sandra and Carol. Loved and revered by many friends and colleagues. In memory of Blair, donations to C.H.E.O. or The Canadian Cancer Society would be appreciated.

Elton Ernest MUNRO

Ex RCAF Police, at Perley & Rideau Veterans Health Centre on Sunday, 24 Dec 2000, in his 80th year. Ernie Munro, beloved husband of Margery, dear father of Ian M. (Susan) of Mississauga and John W. of England. A memorial Service will be held at Barrhaven United Church, on Saturday, 30 Dec at followed by a reception at the Church.




Frederick John LYSTIUK SR.

Frederick John W.W. II Veteran - RCAF Police Lifetime Member & Past President Royal Canadian Legion, Post 176, Port Charlotte, Florida. Peacefully in his sleep, Sunday, November 19th, in his eightieth year. Respecting his wishes, after cremation, a Memorial Service will be held Thursday, November 23rd, at St. John the Evangelist Church, 2546 Stagecoach Rd, Enniskerry, (Osgoode), Ontario. Interment will be in his home

town of Whitney, Ontario, St. Martin of Tours Parish Cemetery. Special thanks to the staff at the Ottawa General Hospital and at the Perley & Rideau Veterans' Health Centre for their care and support. If desired, donations in Fred's memory may be made to the Perley & Rideau Veterans'

Health Centre, (Osgoode), Ontario.

MCpl Steve Picotte

Master Corporal (retired MP 811) Steve Picotte was a family man, a Military Policeman and a martial artist. Presented with the rank of 5th degree black belt at the young age of 3 8, he was tragically killed in a motor vehicle accident on December 17, 1999. Those who were closest to him will always remember him as a kind, giving person, who always put others before himself.

Orval Hanna

Orval Hanna passed away, following surgery, on 17 Sep 2000, at the age of 78. Fenelon Falls Branch of the Royal Canadian Legion participated in the Funeral Service and burial on 21 Sep. Many will remember Orval for his colourful accounts, published in WATCHDOG, of Veterans Affairs Canada sponsored commemorative pilgrimages in which he represented the Association at the 50th Anniversary of Battles of the Scheldt in 1994 and the 55th Anniversary of the Normandy to Falaise campaign in 1999. Orval was a most genuine person who will be missed by many of his Corps comrades.

Expressions of sympathy can be sent to: Mrs Olga Hanna, RR 2 Burnt River, Ontario, K0M 1C0.

Colin Gibb

Colin Gibb, who will be fondly remembered by our Corps members in the Calgary area from the late 60's to early 70's, died of cancer on Thursday, October 26, 2000. He is survived by his wife Shirley and son Stewart who were with him at his bedside; and daughter, Tara, a school teacher in Japan.

Colin left 1 Svc Bn MP Pl as their RCOC Corporal supply technician in the fall of 1973 after 20 years service in the CAF, whereupon he was immediately recruited into the service of HBC Calgary where he worked admirably as an Operations Divisional Supervisor for approximately 10 years. He then became owner/operator of a waste management business prior to his retirement about 5 years ago to BC.

Condolences should be sent to Mrs Shirley Gibb and family, RR #1 - Site 30B - Complex 2, KALEDEH, BC V0H 1K0.

Leslie Kenneth Joseph Wells

Beloved husband of Mrs. Shirley Maud Wells of Calgary, passed away suddenly at home on Friday, November 24, 2000, after a heart attack at the age of 75 years. Born in Ponteix, SK, on April 23, 1925, Les' parents and family moved to BC when he was young. At the age of 17, he joined the British Columbia Dragoons and served overseas during World War II. Following the war, he enrolled with the Lord Strathconas, then in the Provost Corps. In 1965 he served in the UN Peacekeeping Corps in Egypt. During his 49 years of government service, he met his loving wife Shirley. They married on November 20, 1948 and enjoyed fifty-two years together. Les was a member of the Royal Canadian Legion No. 264 and St. Mark's Masonic Lodge No. 118. He was also a volunteer at the Military War Museum. Besides his loving wife, Les is survived by two sons and a daughter-in-law and a daughter and son-in-law, Robert Gordon Wells, Wallace Leslie Wells, Marlene Francis Wells, Susan Rosalind Wells and Sheldon Webber, all of Calgary; four grandchildren, Chris, Gradie, Misty and Brock; two brothers and three sisters. He was predeceased by a sister Midge. In living memory of Les Wells, a tree will be planted at Nose Creek Valley by McInnis & Holloway Funeral Homes.

---

Melvin Maxwell Allen


ALLENDALE: Melvin Maxwell Allen, 88, died Monday, October 5, 1998, in Shelburne County. Born at Sable River, Shelburne Co., he was the son of the late Allison and Marion (Dunlop) Allen. He was a sergeant with the Military Police during the Second World War and served with the RCAF. He was a member of the Senior Citizens' Club and a Mason.
Surviving are daughter, Marilyn (Mrs. Dennis McKinnon), Mill Village, Queens Co.; son, Allison, Stanhope, P. E. I.; five grand-children; six great grand-children. He was predeceased by his wife, the former Margaret Richardson, sister, Eleanor; brothers, Clifford, Freeman.
A memorial service was held on Thursday, October 8, 1989 in Holy Cross Anglican Church, Lockeport, Rev. Charles Bull officiating. Donations made be made to Holy Cross Anglican Church, Mill Village Cemetery fund or any charity."

Maurice Albert LaBrosse

Maurice Albert LaBrosse died May 6, 2002, in Calgary at the age of 82. He was 20 when war was declared in 1939, but by 1946, he would be a Squadron Leader with the Royal Canadian Air Force Service Police in command of an execution squad.

Maurice LaBrosse wrote about the executions for a history of the RCAF Service Police. It was shortly before midnight on April 15, 1946, when Warrant Officer Maurice LaBrosse led nine RCAF Service police through the woods near Aurich, Germany. They had been selected to prepare an execution and burial site for two Germans convicted of murdering a Canadian airman during the Second World War.

He was sent to England with the RCAF Service Police in February, 1940, until he was posted to Aurich with the RCAF War Crimes Administrative Unit when the war ended. The War Crimes Unit was composed of a panel of high-ranking RCAF officers who presided over the trials of German soldiers and civilians charged with atrocities against Canadian airmen. Maurice (Moe) knew when he went to Germany that part of his duties would include guarding prisoners, escorting them to and from trials and searching German civilians who attended the trials, but his job grew in a way he could not have imagined. He wrote, "Shortly following the confirmation of the first two death sentences imposed by the court, the decision was made that the executions were to be carried out solely by the RCAF Service Police. My main responsibility became that of officer in charge of firing squads."

LaBrosse instructed his men to prepare the sites so no evidence of them would be visible later. At dawn on April 15 a truck carrying 10 service police and a flight sergeant arrived at the site. The men were marched to a rope laid out 10 metres from the firing post and ordered to lay their rifles on the ground. They were marched back to the truck and the canvas was dropped so that no one could see which rifle was loaded with the live round. No one in the firing squad would know who fired the fatal shot.

At about 5:30 am a motorcade arrived carrying RCAF Provost Officers, a medical officer and the condemned man. The firing squad was marched out in silence, hand signals the only communication until the command, "Fire."

Following the war Moe continued his career in air force security, serving in Ottawa, France, Quebec and Edmonton. In 1947, when the Canadian Citizenship Act was enacted, Moe received his Certificate of Citizenship as a representative of French Canadians. The certificates were numbered and Moe received certificate #00004, while Prime Minister William Lyon MacKenzie King received certificate #00003. At the presentation ceremony Moe shook hands with MacKenzie King, reminding him that they had met on a previous occasion. He had been caught stealing apples from the Prime Minister's residence as a young boy.

Gilles "Moe" Simard

AFP Gilles 'Moe' Simard died at age 68 of heart problems. "He was residing in Quebec City and worked at Sears after retiring from the Armed Forces around 1980.

Tex Summerfelt

Funeral services for Tex Summerfelt were held Wednesday Nov 29, 2000, at the James Reid Chapel on Counter Street in Kingston.

David George Mallett

MALLETT , David George, born October 10, 1931, Edmonton, Alberta, died suddenly June 26, 2000, doing what he loved best, running. Predeceased by father Sydney Mallett; sister Patricia, and brother Bill. Survived by mother Matilda (Tillie) Mallett, New Westminster, loving wife Loretta, Surrey; sons Daryl, Kitchener, Ontario; Darcy and Ritchie, Terrace, B.C.; sisters Florence, Texas; Maureen, New Westminster. Dave retired from the Royal Canadian Air Force after more than 20 years of service. Following retirement from the Canadian Armed Forces, he was employed by the Federal Government in Terrace and Prince George. He retired to Surrey in 1994 and was active with his family and his volunteer work. Dave was a wonderful caring son, husband, father, brother and friend. He was killed by a car while jogging near his home in Surrey.

Doug Denton 1927-2000

Sgt (Ret) Doug Denton passed away this month (April) in Red Deer, AB. at the age of 73. I knew Doug from Val d'Or during the early sixties. After we both retired I would come across him in Red Deer once in a while. He said that after retiring from the Forces he became a Sheriff with the Alberta Provincial Court, but when he got tired of shotguns being stuck in his face he retired completely. He married again and continued to live in Red Deer, but spent the winters down south.

Ronald Clyde Miller

Miller, Ronald Clyde – Cambridge, passed away on September 15, 2000, in the Valley Regional Hospital, Kentville. Born in Oxford, Cumberland County, he was a son of the late Charles and Cora Miller. He was a member of the Saint Thomas Anglican Church, Kingsport, and an associate member of the Cambridge United Baptist Church. He served in the Canadian Provost Corps overseas during the Second World War and was a member of the Veteran's Club, Berwick, and the Canadian Legion 098, Kingston. He was on the police force in Kentville and Halifax for several years. He is survived by his wife, the former Edith Tanner-Cook, son Ronald Jr., and daughter Gail.
---
Contact Information
If you would like to become a subscriber to our newsletter, please send your name and address and $20.00 to The Guardhouse at the address below.
Telephone

902-826-9591

FAX

902-484-5378

Postal address

4 Westwood Blvd, Unit 104, Suite 108

Electronic mail

General Information: editor@guardhouse.ca