The blog is currently being ported from WordPress to over 12 years of static pages of content. If there's an article missing that you're hoping to see, please
contact me
and let me know and I'll prioritize getting it online.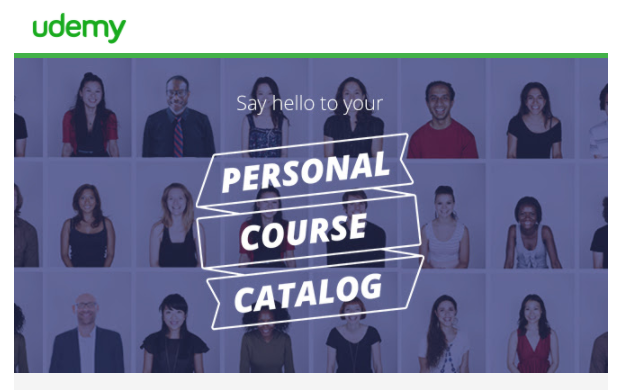 March 10, 2017
---
I've been a udemy user for several years. Their low-cost instructional courses (usually on sale for $10-15 each) have been great for my piqued interest in some side topics around mobile and game development, learning some new web development skills or for pure financial support of teachers I love including Tim Buchalka and Zed Shaw.
Over the years I've signed up and paid for 17 courses, almost all of which are programming-related:
Advanced Ruby Programming, 10 Steps to Mastery
Angular 2, the Complete Guide
Build Realtime Apps, React.js, Golang and RethinkDB
C++ Tutorial for Complete Beginners
Complete Python Masterclass
Java Programming, the Master Course
Learn 3D Modelling, the Complete Blender Creator Course
Learn Android App Development with Java Step By Step
Learn C# Programming (in Ten Easy Steps)
Learn How to Code: Google's Go Programming
Learn Python the Hard Way, 2nd Edition
Learn to Code by Making Games, Complete C# Unity
Master Android N App Development with Java
Play Framework development with Java
Publish an Android Gamm App
The Complete React Web App Developer Course
I also signed up for a musical vocal exercise course called "Achieving Your Mixed Voice" for my public speaking preparation.
I recently got a targeted email from Udemy to sign up for additional courses, bundled into something they called my "Personal Course Catalog"
The catalog included several Java, JavaScript, Unity, HTML, mobile app and Python courses, which were 100% accurate, but the very first and the last two courses in this mailing couldn't have been more wrongly targeted at me.

Fat Loss for Women
eBay marketing
Russian vocabulary
Seriously Udemy, what the heck? What part of my paid courses flagged me for these three courses? I'm borderline offended that you'd suggest fat loss for women, but I've never been interested in learning Russian and I don't remember the last time I bought something on eBay, much less sold anything.